The artisanal Cretan olive oil
WE PRIDE IN USING TRUE TRADITIONAL OLIVE GROWING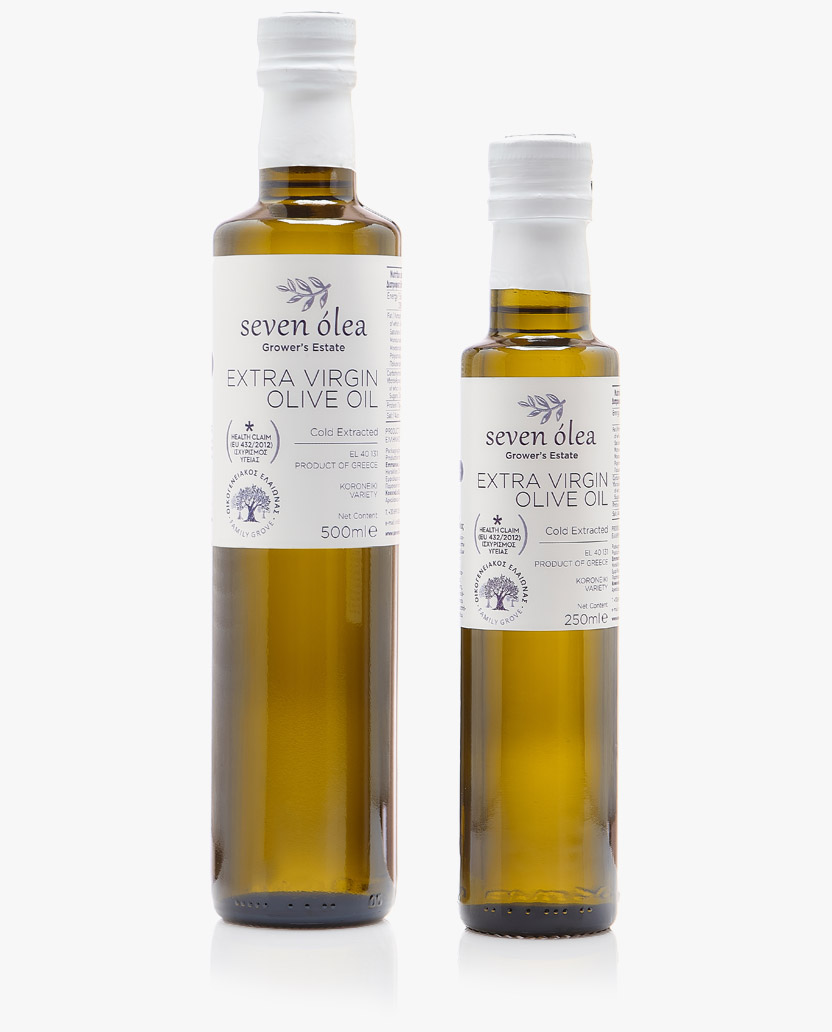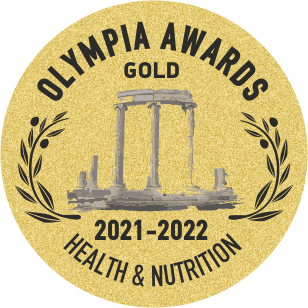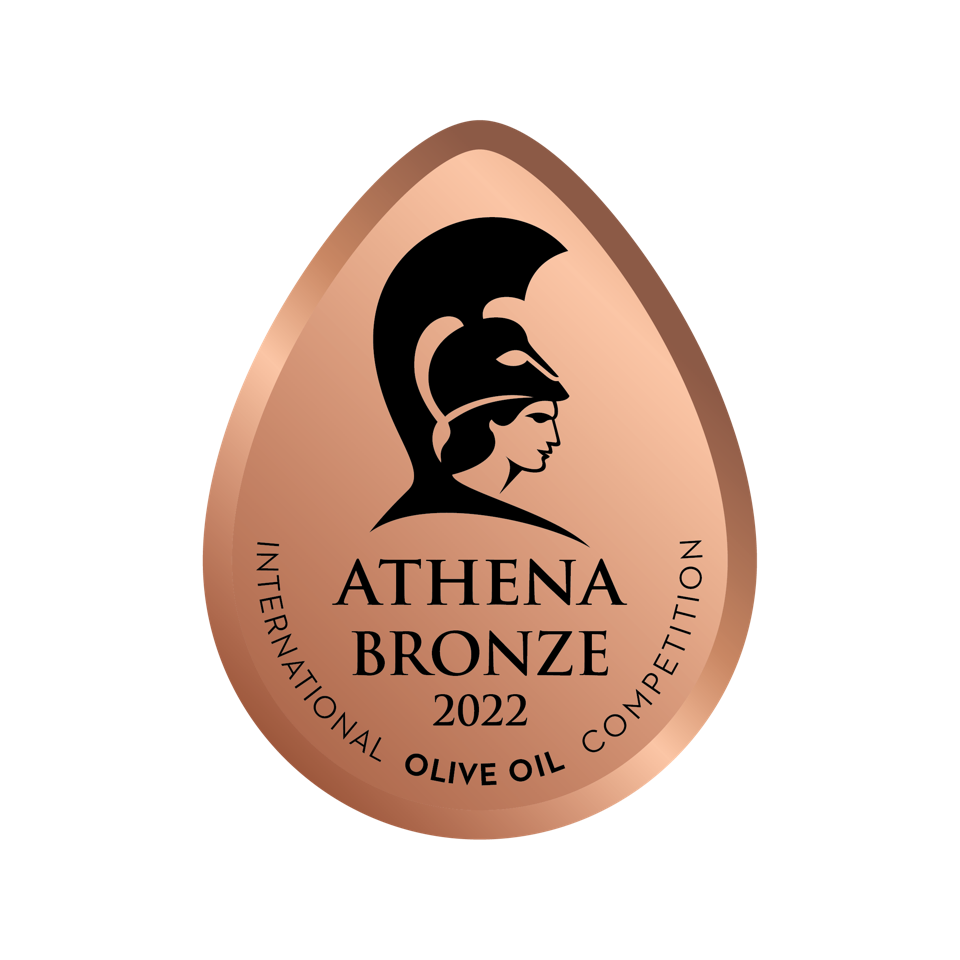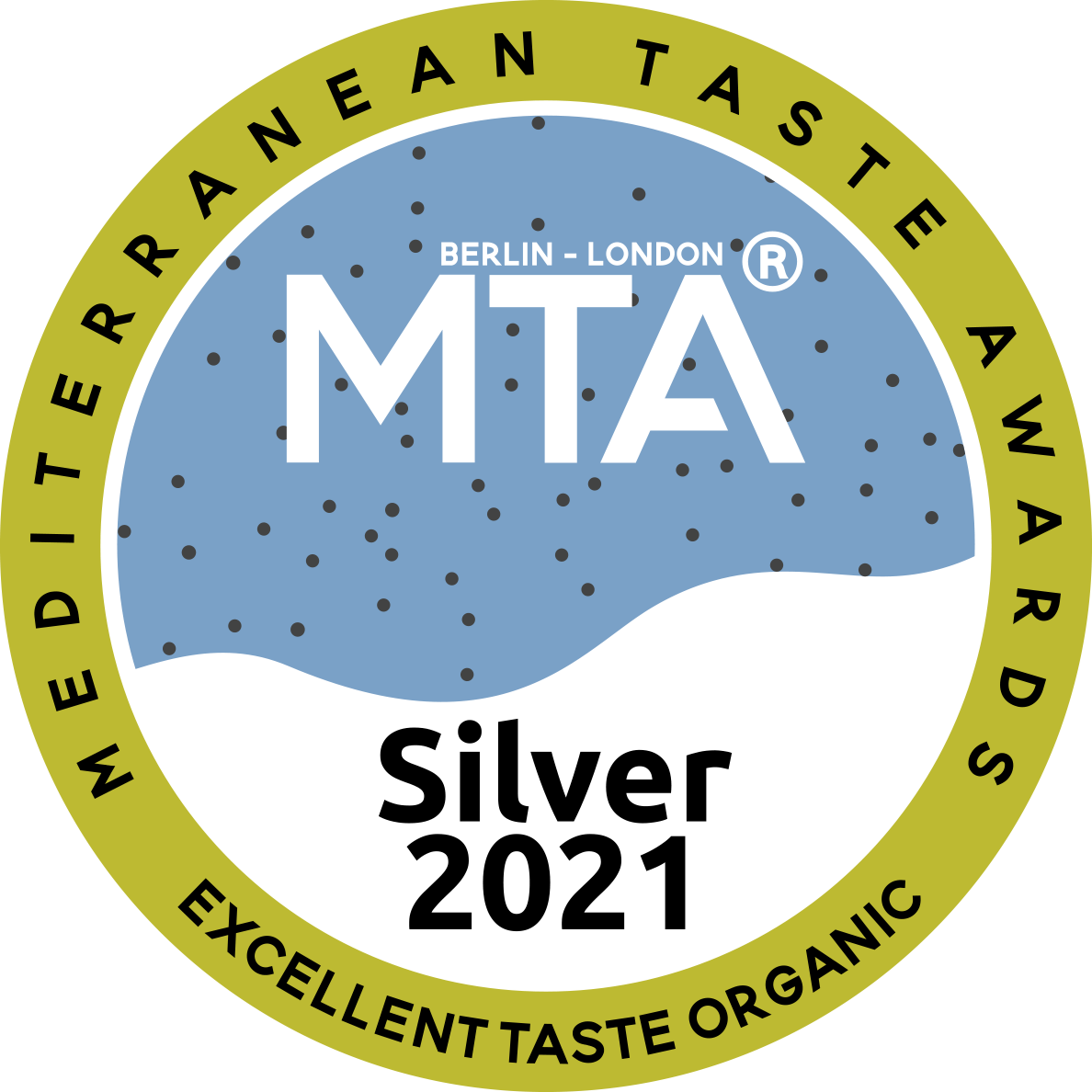 "At all stages of the production process, we follow mild methods that protect nature and enhance the health of the olive trees."
Manos Kokkinelis
Producer Manos Kokkinelis' Seven Olea extra virgin olive oil in Arkalohori, Heraklion is produced mainly from olives of the Koroneiki variety. The olive fruit is harvested at the proper stage of maturity, which generally coincides with late October or early November. Olive oil processing takes place at a local mill within 24 hours of harvest.
The fresh juice of the olives is extracted immediately and filtered to preserve its excellent organoleptic and nutritional quality. It has a very low acidity, expressed in 0.15% oleic acid, a high content of polyphenols (470mg / lt.) and a consistent distribution of tocopherols (225 mg / lt.). Seven Olea has an herbaceous and distinctive fruity taste of unripe, aromatic olives.
The taste is immediately noticeable with an intense fruity taste and hint of spices in the aftertaste.
The only organic olive oil with a health claim
CERTIFIED BY THE GLOBAL OLIVE CENTER FOR HEALTH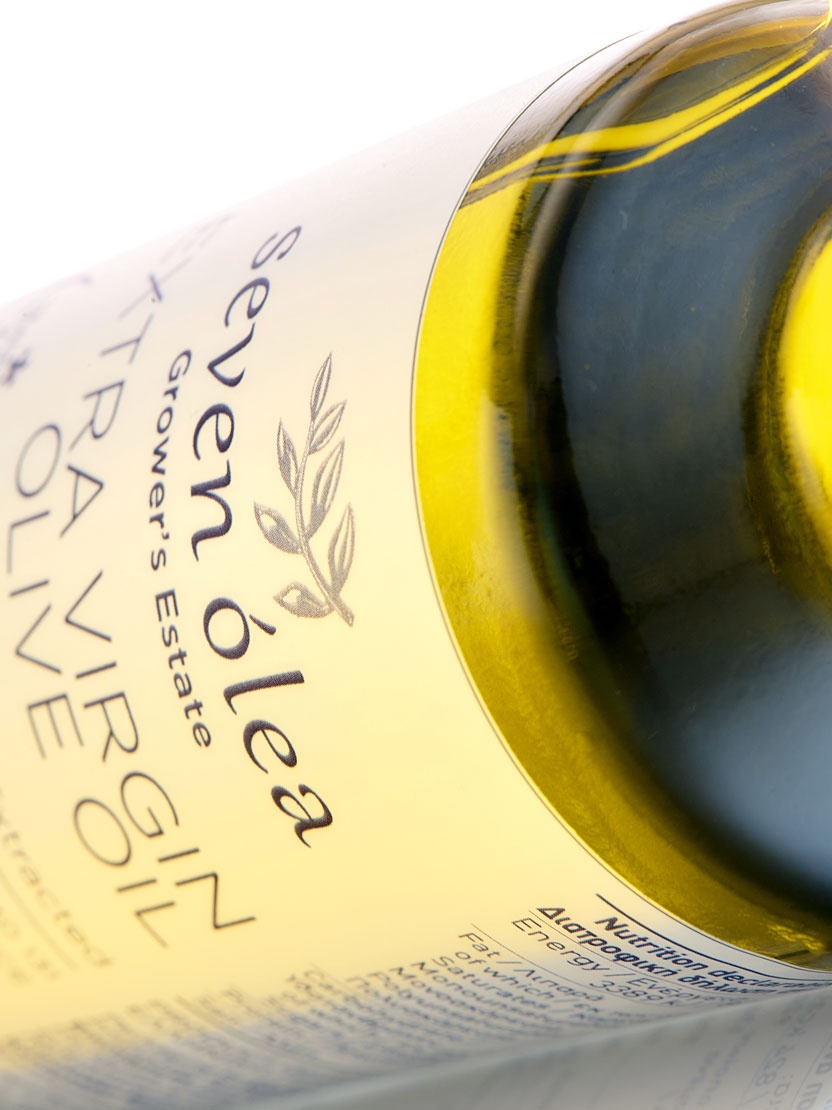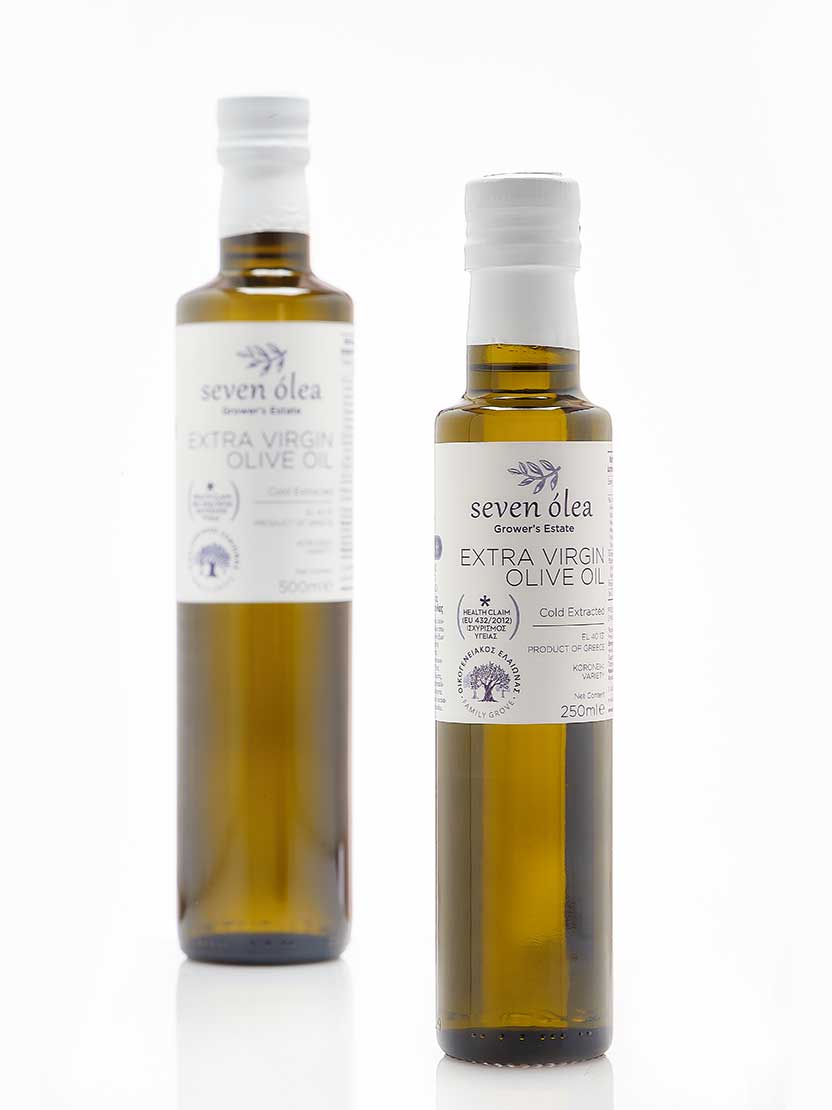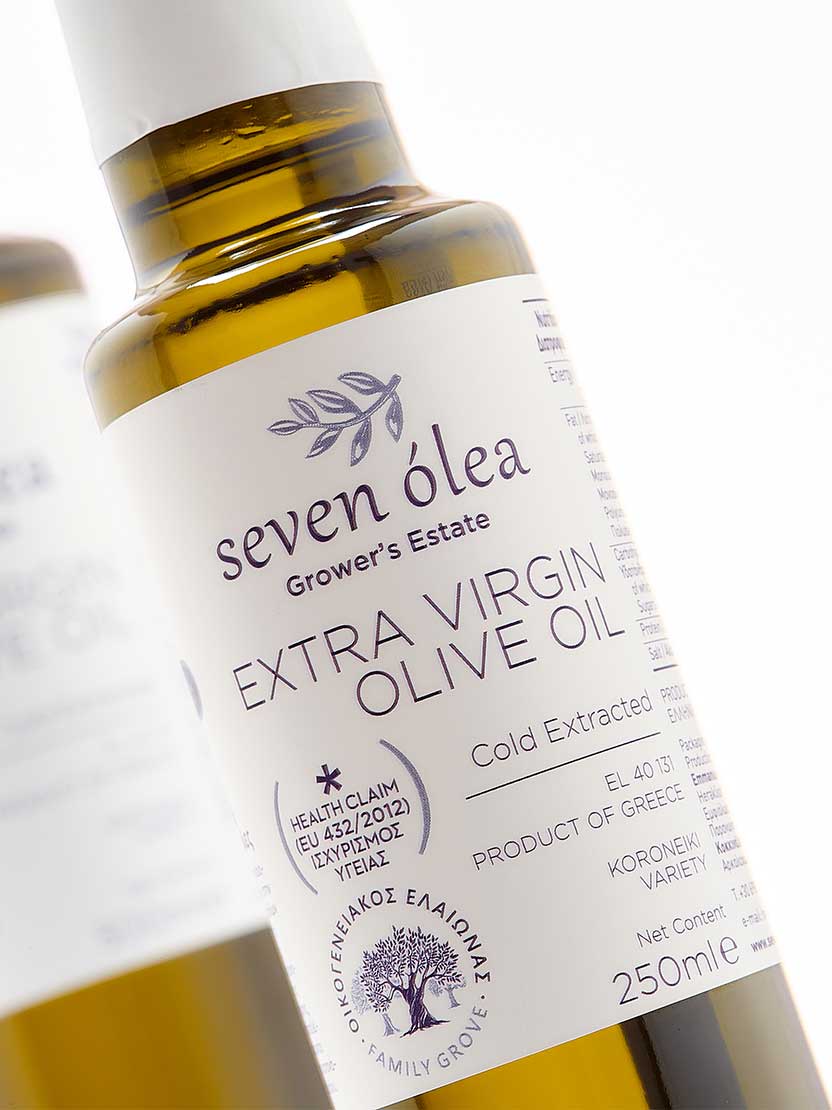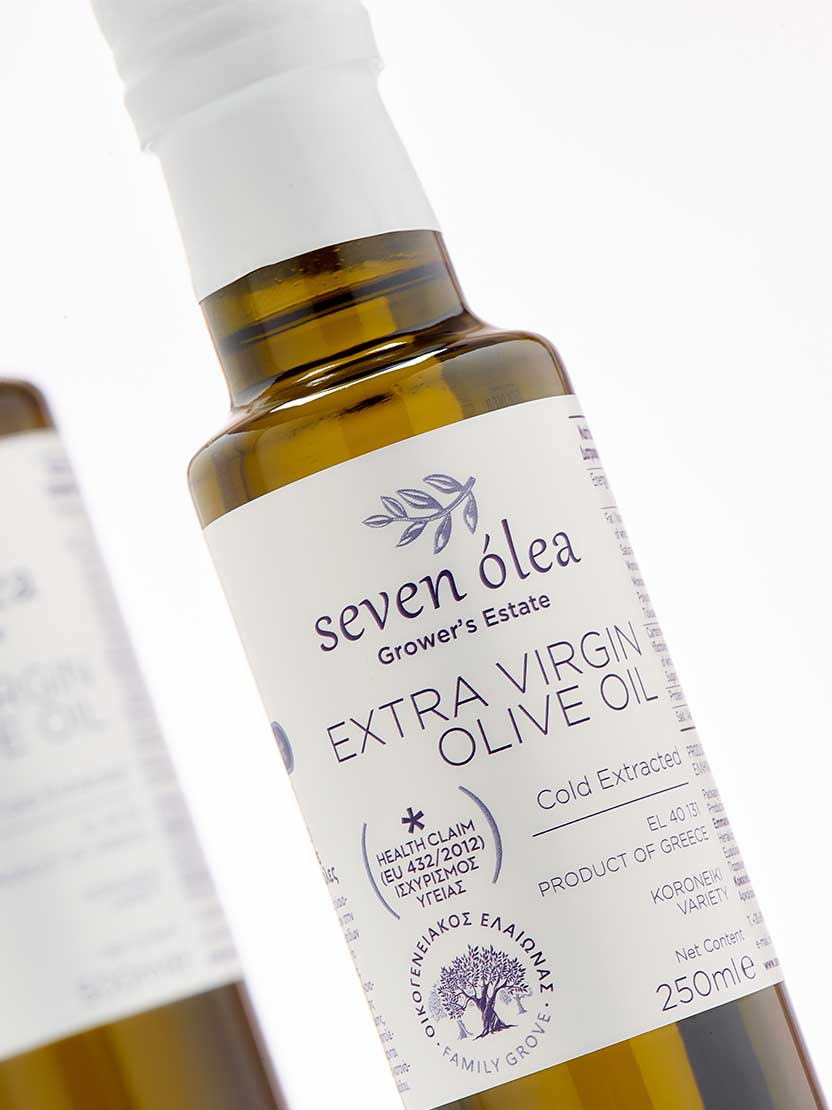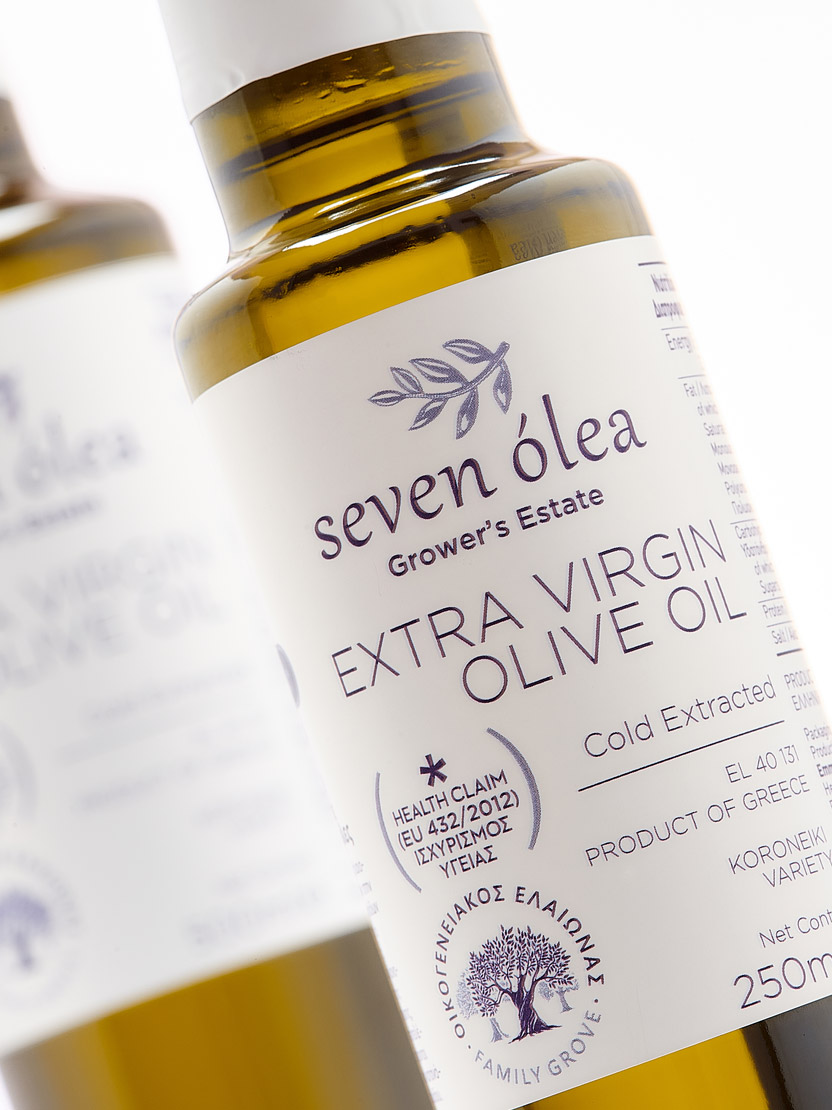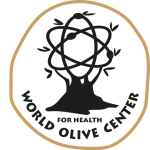 Seven Olea has been officially certified as a product with a health claim by the World Olive Centre for Health.
Health Claim by EU regulation 432/2012.
Truly traditional, uniquely healthy.
My goal is to bring Seven Olea olive oil to the kitchen and dinner table of the Greek family and abroad. We wish to have our olive oil to be offered in award-winning restaurants and retailers prime food products.
At Seven Olea family business we produce a prime quality organic olive oil with medical characteristics that will satisfy the most demanding needs of consumers looking for a unique product that is truly beneficial for a healthy diet.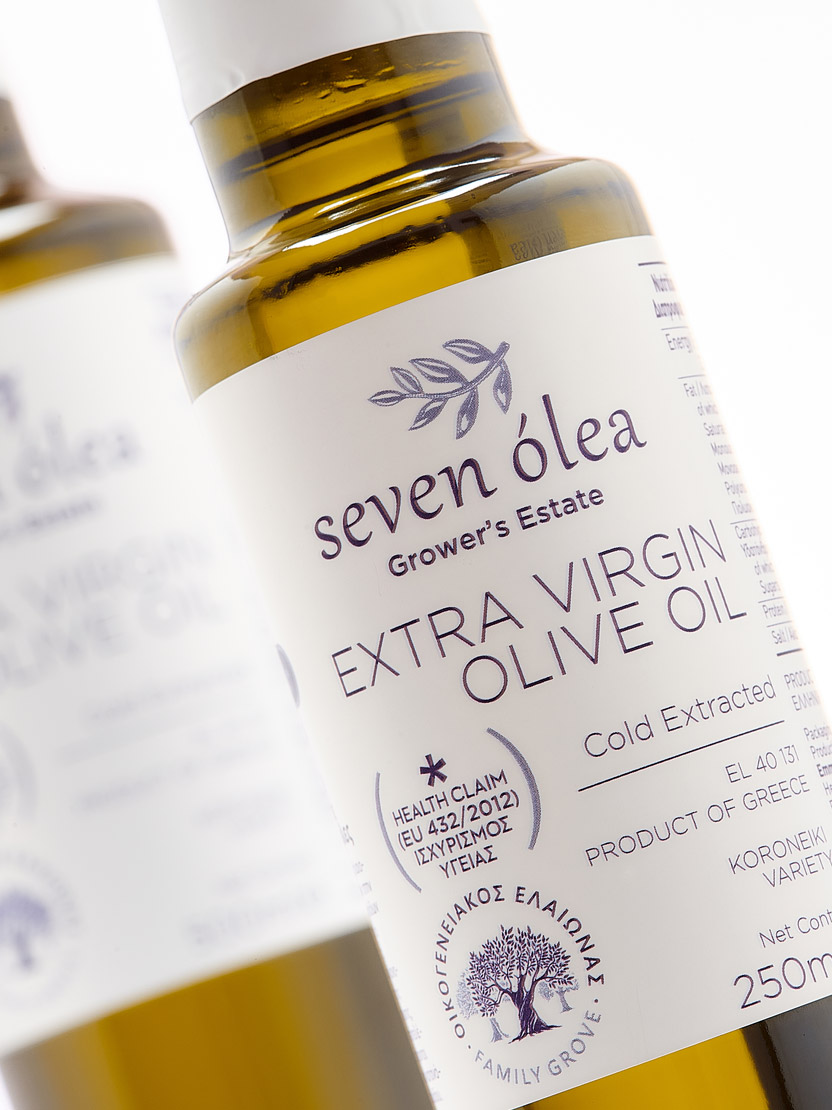 SEVEN OLEA WILL BECOME THE MOST ESSENTIAL ELEMENT OF YOUR DIET
Seven Olea is available in 250 and 500 ml Dorica bottles.
Available in selected stores.